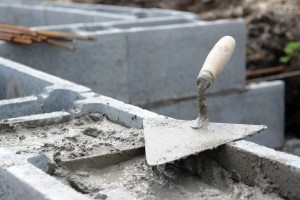 4 Frequently Asked Questions: Slab Foundation Repair and Leveling
How do I Know if I Have Concrete Slab Foundation Issues?
If you start to notice cracks in your walls, door frames that no longer align with doors, or uneven floors, these could be signs of foundation problems.
While some cracks are the result of your house settling, it's essential to monitor the size of these fissures to make sure they aren't expanding.
Do Cracks in My Foundation Cause Slab Leaks?
When your East Texas foundation expands and contracts, it can compress the plumbing underneath and cause significant problems.
Repositioning the foundation of your home can cause plumbing leaks if a pipe is damaged. We recommend a plumbing test to detect these lines before the foundation repair begins.
How Do I Know if I Need to Repair it or Replace it?
We can use repair methods like sealing foundation cracks, adding I-beams, or using helical piers in your home's foundation to perform a slab repair in most cases. We can also use steel piers to lift the foundation to its original elevation after your foundation has settled into the soil.
However, if the cost to perform a concrete leveling isn't worth the value added to the home, it's considered irreparable and would need to be replaced. In the case of an irreparable foundation issue in Texas, the house is usually already highly damaged from the foundational collapse, even to the point of being considered condemned.
How Long Does Replacement Take?
Addressing fundamental concrete slab repair issues, like filling cracks, can happen relatively quickly within a few days.
Your home's particular challenges will determine the timeline if you have mortar, drywall, or require intensive repairs. It could be 4-6 weeks before your slab leveling and foundation repair is complete, so don't wait. If you see warning signs of foundation issues, schedule your free consultation with Lonestar Foundation Repair today.
Schedule Foundation Repair
Lonestar Foundation is proud to be the leading foundation repair company in East Texas. Whether you need house leveling, repair to a pier and beam foundation or concrete slab, or you need your foundation inspected, we're happy to help. Contact us today for your free consultation.
---