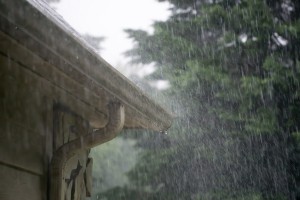 Last Spring, East Texas faced some of the heaviest flooding we've seen in a long time. The heavy rains continued for so long, the ground could no longer absorb all the rainfall and excess water pooled up virtually everywhere. As a result, the foundations of countless homes and businesses in our area may have sustained damages that have yet to reveal their true severity.
There's no reason to be alarmed – the Spring months always pose this kind of threat to structures in East Texas. But in 2020, let's not be taken by surprise by the coming rains. Instead, we should stay vigilant and ensure that the foundations beneath our feet stay as strong as ever.
Spring Forward into a Sturdier Foundation
During the Spring season, particularly from April to the early weeks of June, East Texas sees a tremendous amount of rain. Many foundation repair experts believe this is a great time to have a foundation repair specialist out to check on your property, as this is one of the clearest times during the year to detect issues in foundations. New cracks may arise, and existing cracks may display signs of moisture accumulation.
In Spring of 2020, don't let your property's foundation be susceptible to preventable damage as the result of excess rains. If all goes as expected, we're likely to see a particularly long rainy season this Spring, so here are some great tips for protecting the structure of your property:
Flooding and Foundation Damage Prevention Tips
If you have a basement or crawl space, invest in a high-quality dehumidifier.
Ensure your gutters are free of leaves, twigs, and other debris.
Ensure you have a clearly downward slope away from your house or business foundation.
Seal any existing cracks in your foundation to prevent moisture buildup.
Install downspout extensions to your structure.
Is Spring the Best Time of Year to Repair My Foundation?
If you've been putting off having a qualified foundation repair expert in East Texas inspect your home or business foundation, this is definitely the best time of year to give Lone Star Foundation Repair a call. But you should never wait around for specific conditions to be met – the longer you wait, the worse your foundation damage issue may become.
Some obvious signs of foundation issues in East Texas include:
Fractures or cracks in concrete slabs
Sloping, sagging, or domes in foundation floors
Moisture buildup on floors, walls
Shifting or moving foundations
Cracks in mortar between bricks
Leaning or tilting chimneys
Warped ceilings
Exterior/interior water damage
Doors and windows that no longer fit or operate properly
The moment you notice any of these issues, you should make a note of it immediately. Take pictures if necessary, and compare with similar images online to see if they correspond with foundation damage. Even if the issue seems minor, it could be a symptom of a far more serious foundation damage issue to your home or business that has yet to rear its ugly head.
If you have a foundation repair issue in Jacksonville, Tyler, Longview, Athens, Canton, Rusk, or elsewhere in East Texas, don't wait any longer. This Spring, contact the knowledgeable and experienced team at Lone Star Foundation Repair.
---