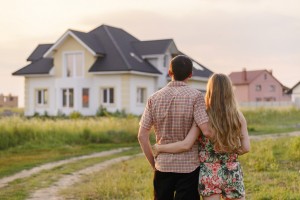 If you're in the process of buying a home, you want to be 100 percent sure it's solid and sturdy. However, many potential homebuyers don't know exactly what issues to keep an eye out for when it comes to foundations.
Here are some of the key foundation issues to look for in a home before you purchase it:
Outside
Sunken stairs or porches
Small cracks in exterior bricks
Leaning chimneys
Gaps around the seals of windows and doors
Horizontal cracks in the foundation
Inside
Windows and doors that function improperly
Sloping or domed floors
Cracks in tiles
Cracks along the ceiling
Moisture build-up in crawl spaces
Gaps between walls and the ceiling
Remember: just because you think the home's foundation isn't structurally sound doesn't mean you should immediately rule it out. Some minor foundation issues may be a simple fix or have a reasonable explanation. For example:
The seller may have had recent foundation repair work or an inspection performed. They should disclose any issues they are aware of before proceeding with the sale.
You can choose to have your own foundation inspection in Longview or elsewhere in East Texas performed by the professionals. Call Lone Star Foundation Repair ASAP for an expert foundation inspection.
Perform some research on the cost of repairs. You may be able to work out a lower price with the seller, or have them pay for the repairs in advance.
Determine if the potential foundation issues could affect your financing. If the house you wish to buy has unresolved foundation issues, it may require a special type of mortgage or cash-only purchase.
Getting excited about buying a home but want to be totally sure it isn't a disaster waiting to happen? Call in the highly qualified team of foundation repair specialists at Lone Star Foundation Repair today.
---