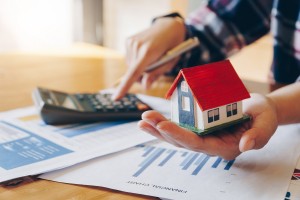 Tired of feeling like the floors beneath your feet aren't as sturdy as they once were? If you've spotted foundation issues around your home or business structure, an acute sense of distress may slowly set in that can't be shaken. You know your East Texas property needs urgent foundation repairs before the problem gets much, much worse, but you may put it off month after month for fear the work may be too costly.
Whether you live in a historically constructed home or work in a building built just a few years ago, anything can happen to the ground beneath your feet. Due to the constantly expanding and contracting clay soils just below the surface of East Texas, both pier and beam and concrete slab foundations can suffer severe seasonal stress several times a year. It's critical for all property owners in our region to maintain constant vigilance, checking regularly for the tell-tale signs of foundation damage so as to catch a problem long before it grows out of control.
Don't put off your urgent foundation repair needs any longer. With Lone Star Foundation Repair on your side, we'll work with you to create an affordable, hassle-free East Texas foundation repair financing plan that meets your specific needs. We don't want your home or business crumbling around you any more than you do – that's why we're dedicated to making our services as cost-effective as possible.
Foundation Repair Financing You Can Afford Today
At Lone Star Foundation Repair, we've tooled our financing program to suit the needs of customers just like you. We understand how stressful a sinking, shifting, or cracking foundation can be to families in East Texas – that's why our foundation repair financing program includes:
Zero Percent Interest Up to 12 Months
Zero Required Monthly Payments
Over-the-Phone Approval Within 5 Minutes
Available Longer-Term Plans if Needed
We also proudly accept all personal checks, money orders, major credit cards, and cash to simplify the payment process. Our dedication to ease of access and customer satisfaction is second to none in the East Texas foundation repair industry, and we can't wait to extend that same level of service to you as soon as you need it.
If you've spotted cracks in your floors, walls, and ceilings, found dips, domes, or moisture buildup on your floors, or have windows and doors that no longer open and shut properly, you've very likely got some serious foundation issues underfoot. And you know your home or business foundation needs the attention of a professional team ASAP. So don't wait any longer – take advantage of our quick and easy financing options for services like:
Foundation Repair
House Leveling
Concrete Slab Repair
Pier and Beam Repair
Ready to get started correcting your foundation issues and reinforcing the structure on one of your most important investments? Call your trusted experts in affordable, convenient foundation repair services in East Texas and reap the benefits of our many available financing options. Contact the team at Lone Star Foundation repair today!
---