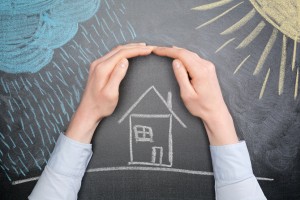 How to Protect Your Home's Foundation
If you live in East Texas, you're already fully aware of our wild temperature changes and uncertain weather. And if you're a homeowner with concerns about your structure's foundation, you've probably guessed already that these rapid shifts in the environment outdoors can cause some serious stress on your biggest investment.
What can you do to combat foundation issues in East Texas? It may require some dedication on your part to ensure your home's value stays intact year after year, but the professional foundation repair specialists at Lone Star Foundation Repair are here to answer your questions and help when you need it most.
What Causes Foundation Issues?
Foundation damage is usually not the result of a one-time major event. Of course, if we have a major earthquake in East Texas, your foundation will be damaged – but that's not likely anytime soon! The most common foundation issues are caused over a period of time, usually from multiple factors, including:
Poor exterior drainage
Plumbing leaks
Shifting clay soils
Uneven foundation settling
Widespread tree root systems beneath the foundation
Poorly supported foundations
Preventing Foundation Issues
If the land surrounding your home is prone to flooding, you must be sure to create proper drainage around the area and install a grade around your home's foundation to lead water away from it. Otherwise, the constant assault of moisture can do some severe damage over time. A proper grade should decline at a minimum of six inches within the first ten feet from your foundation.
You can make use of waterproofing solutions as well to ensure there is as little moisture buildup as possible beneath your foundation and around it. These include:
Hydrophobic Sealants
French Drains
Sump Pumps
Vapor Barriers
Dehumidifiers
Plus, utilizing these waterproofing solutions will also protect your home's indoor air environment against mold and other contaminants!
Reselling Your Home with Foundation Issues
Too many homeowners believe that by keeping the interior rooms of their home clean and free from damage and mess, they will ensure their homes sell at a high price. Unfortunately, they often forget about what's going on beneath their feet. When it comes time to sell their property and their inspectors find tell-tale signs of foundation damage, they can lose more than 30 percent of the value they expected from their home.
If you discover your home has foundation damage during the reselling process, you must disclose those issues to potential buyers. However, you can hire a professional foundation repair expert like those at Lone Star Foundation repair to help you with your foundation issues in Longview, Tyler, Jacksonville, and elsewhere in East Texas.
Don't wait until your home's foundation has already taken on considerable damage before addressing the issue. Instead, be proactive at all times in the fight against foundation damage by following these tips. If your home needs foundation repair in East Texas, reach out to the professionals at Lone Star Foundation Repair today.
---