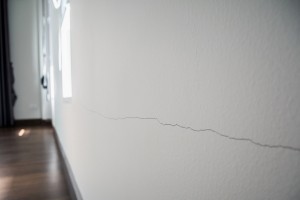 Do your home's windows and doors need an extra push to open and close properly? Have you noticed an unsightly crack in your wall or ceiling? Do your floorboards creak? Maybe your cabinets close at strange angles, or perhaps you feel like you're not quite standing straight up when you walk around your living room.
All of these problems could be the result of improper house leveling in East Texas. Whether you live in Jacksonville, Athens, Longview, Canton, Rusk, or Tyler, you need a house leveling company to take a look at your problem – before it gets any worse!
House leveling in East Texas is also important for protecting your home from the elements. Whether that's seasonal flooding, snow, or hurricane force winds, a proper Jacksonville house leveling will keep you on a sturdier foundation. No one likes dealing with excess moisture build-ups, wet spots, or even flooding. With your home near Tyler or Longview kept on evenly level footing, you'll be safe and secure, no matter the weather!
If you discover your house is no longer properly leveled, the current damage you may find to your home is only the beginning. As the months and years go by, the uneven distribution of your home's weight can cause serious stress on its foundation and lead to costly damage. Like with many foundation repair issues in East Texas, house leveling is critical for ensuring your home stands the tests of time.
The truth is that many homeowners are taken by surprise when they discover that their homes are no longer as level as they once were. But remember: It can happen to you. That's why constant vigilance is key to ensuring your home's value remains as stable as your footing when you move around inside it. That's why it's of the utmost importance for you to find a skilled, experienced house leveling company in your area to address the problem before it gets out of hand.
Benefits of hiring a professional house leveling company in East Texas:
Professional house levelers will ensure you have best-in-class service and can correct any issues with your home's foundation.
A house leveling company in East Texas will ensure reliable, safe, and long-lasting solutions for your home.
Hiring a professional house leveler in the Jacksonville, Athens, Canton, Rusk, Tyler, or Longview area provides you with peace of mind granted from a guaranteed job well done.
Professional house leveling service providers offer high quality customer service you won't get from your ordinary contractor or repair worker.
The house leveling professionals at Lone Star Foundation Repair have decades of experience offering house leveling services in East Texas. After our team has performed a complete examination of your home's foundation, we can determine how to fix your house level in Longview, Canton, Rusk, Tyler, Athens, Jacksonville, or anywhere else in the region!
Once we have determined the right way to level your house in East Texas, we'll provide a selection of concrete and steel piers for you to choose from. These piers provide optimal support for your house and can be adjusted to keep your house at the appropriate level for years to come.
---