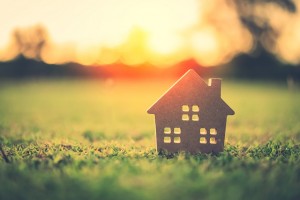 As a homeowner in East Texas, you understand what it takes to keep your house in top shape year-round. From constant mowing and landscape work during the spring months to winterizing your pipes and gutters during the coldest months of the year, you're experienced and prepared for anything.
But have you thought about what's going on beneath your home during the hottest months? As temperatures worldwide continue to climb each year, East Texas is in for one hot summer in 2020. Drought conditions are more common these days during the months of July and August, and that extreme heat brings with it a whole host of issues that many homeowners tend to overlook, or find themselves surprised to discover after the heatwaves pass.
Those issues are foundation issues – and if they go undetected or untreated for long, you could be looking at some very high repair costs later down the road. Fortunately, even if you aren't fully prepared for the havoc foundation damage can wreak on your property, the experts are here with some solid advice for Summer 2020.
Summer Foundation Maintenance Solutions
The intense summer heat in East Texas is right around the corner, and that means your home's foundation will experience some serious fluctuations in soil moisture levels. After the spring rains have completely dried, the soil beneath your home will contract, which can lead to cracks in your walls, doors and windows that stop working, and an overall unsteady structure.
That's why you should practice constant vigilance when it comes to your home's foundation. Some of the steps you can take include:
Monitoring your floors, walls, ceilings, windows, and doors for irregularities.
Ensuring proper grading around your home so that the ground slopes away from the structure and drains properly.
Installing root barriers between shrubs, trees, and your house.
Maintaining a steady moisture content in the soil around your property with sprinkler systems.
Keeping aware of leaking faucets, air conditioner condensation, clogged gutters, cracks in swimming pools, and other issues that can cause water buildup around your foundation.
East Texas Foundation Maintenance and Repair Experts
At Lone Star Foundation Repair, we recommend our customers in East Texas utilize our foundation maintenance and repair services to combat the effects of summer weather on their homes. Through the use of helical concrete, steel, or combination piers, we can stabilize your home's foundation and strengthen it against seasonal swelling and shrinking. Plus, our foundation specialists can perform thorough inspections
Each summer, we get a flood of calls requesting our services as a result of the yearly heatwaves we get here in East Texas. But we're never daunted – if your property is at risk of foundation damage this summer, Lone Star Foundation Repair is standing by and ready to help with your seasonal foundation maintenance and repair needs.
For more information on what your home needs by way of foundation maintenance and repair in East Texas during Summer, contact the talented team at Lone Star Foundation Repair today!
---