Foundation Repair & House Leveling, Longview TX
Are you looking for foundation repair in Longview, TX? If so, you've come to the right place.
Foundation Repair Services in Longview
Sign of Foundation Problems
The soil characteristics of the East Texas region require serious foundation repair work in Longview on a regular basis, for both homes and businesses. Longview, the largest commercial center of the Gregg, Rusk, and Upshur county area, contains the type of clay soils that cause significant stress to foundations over time. These soils have a tendency to take in water and swell during wet periods and then lose volume and shrink during the hot and dry season. As a result, soil can move vertically as much as nine inches and can cause damage to even the soundest concrete foundations in Longview. You might spot cracks, dips, moisture, domes, and more on and around the areas that have suffered the most considerable stress. These issues can grow worse and worse over time and cause even more problems for both your structure and your wallet.
Common Foundation Problems and Solutions
Pier and Beam Foundation Issues
If your home in Longview, Texas has a crawl space, that means it's supported by pier and beam. Moisture from heavy rainfall, plumbing leaks, and the like can warp or even crack your wooden beams, weakening the foundation. Here's the good news. Not only are pier and beam foundations just as sturdy as slab foundations, but most of the time they are also easier and more affordable to repair.
Slab Foundation Issues
When the ground beneath your house in Longview, Texas absorbs a lot of moisture over time, the soil beneath your slab foundation can shift and cause the foundation of your home to crack. Cracks in your foundation may affect your floors, walls, or both. If your floors seem uneven, tiles are beginning to break, or your sheetrock or brick walls are cracking, your foundation may need repairs.
Professional Foundation Service in Longview
If you're experiencing any of the above issues or have other concerns about your home's foundation, call Lone Star near Longview, Texas. We'll not only prevent these problems from becoming worse, but we will also make your foundation level again.

Contact Lone Star Foundation Repair for prompt and professional service in the Longview, Texas area. We'll obtain all the necessary building and engineering permits needed to begin your Longview foundation repair process. We'll provide you with service you can count on to make sure your structure is safe for the future.
Lone Star Foundation Repair
Phone:
903-266-9119
Hours:
M-F: 8:00 a.m. - 5:30 p.m.
Sat: 10:00 a.m. - 5:00 p.m.
We offer foundation repair, house leveling, slab repair, foundation leveling, and pier and beam services in Longview, Texas. If you're having foundation problems in the Longview area, contact Lone Star Foundation Repair.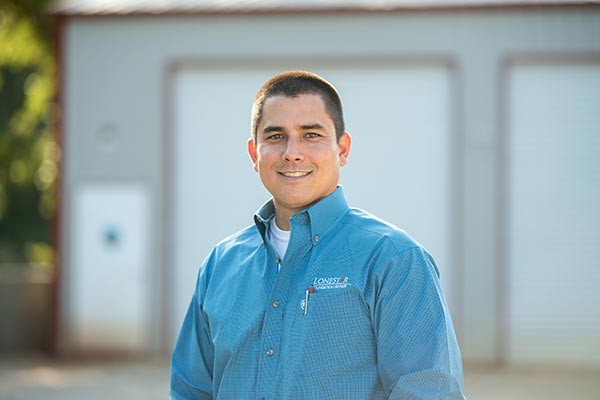 We Look Forward to Assisting You!
Daniel Roden is the founder and owner of Lone Star Foundation Repair in Tyler. In Daniel's hometown of San Antonio, he developed his skills for nearly a decade as a project manager for one of the largest foundation repair companies in Texas. After moving his family to Tyler in 2016, Daniel sensed a need in the East Texas community to open a foundation repair company founded on the principles of honesty, professionalism, and excellent customer service.